About Us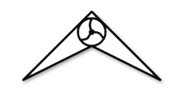 Industrial Mixer Supplier
Delta Equipment supplies a wide selection of industrial mixers from 1/4 to 3 hp for tank volumes of 50 to 5000 gallons.
DELTA mixers are available air or electric powered and are constructed in aluminum, cast iron or stainless steel.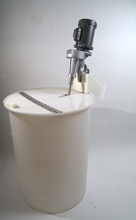 Depending on your specific requirements, Delta Equipment can supply a fixed-mount single application mixer, an interchangeable multi-drive multi-mount mixer or the versatile DELTA 3N1 mixer that is a flange mount, bung hole entry and open tank mixer in one machine.
DELTA mixers have been engineered to deliver dependable industrial duty performance in a broad range of chemical environments and are suitable for light to high viscosity fluids. With variable-speed motors, interchangeable propellers in a variety of sizes and materials and design flexIbility, Delta Equipment supplies a mixer that will seamlessly integrate with your process.
All mixers supplied
by Delta Equipment come with a
customer satisfaction guarantee and full
warranty.